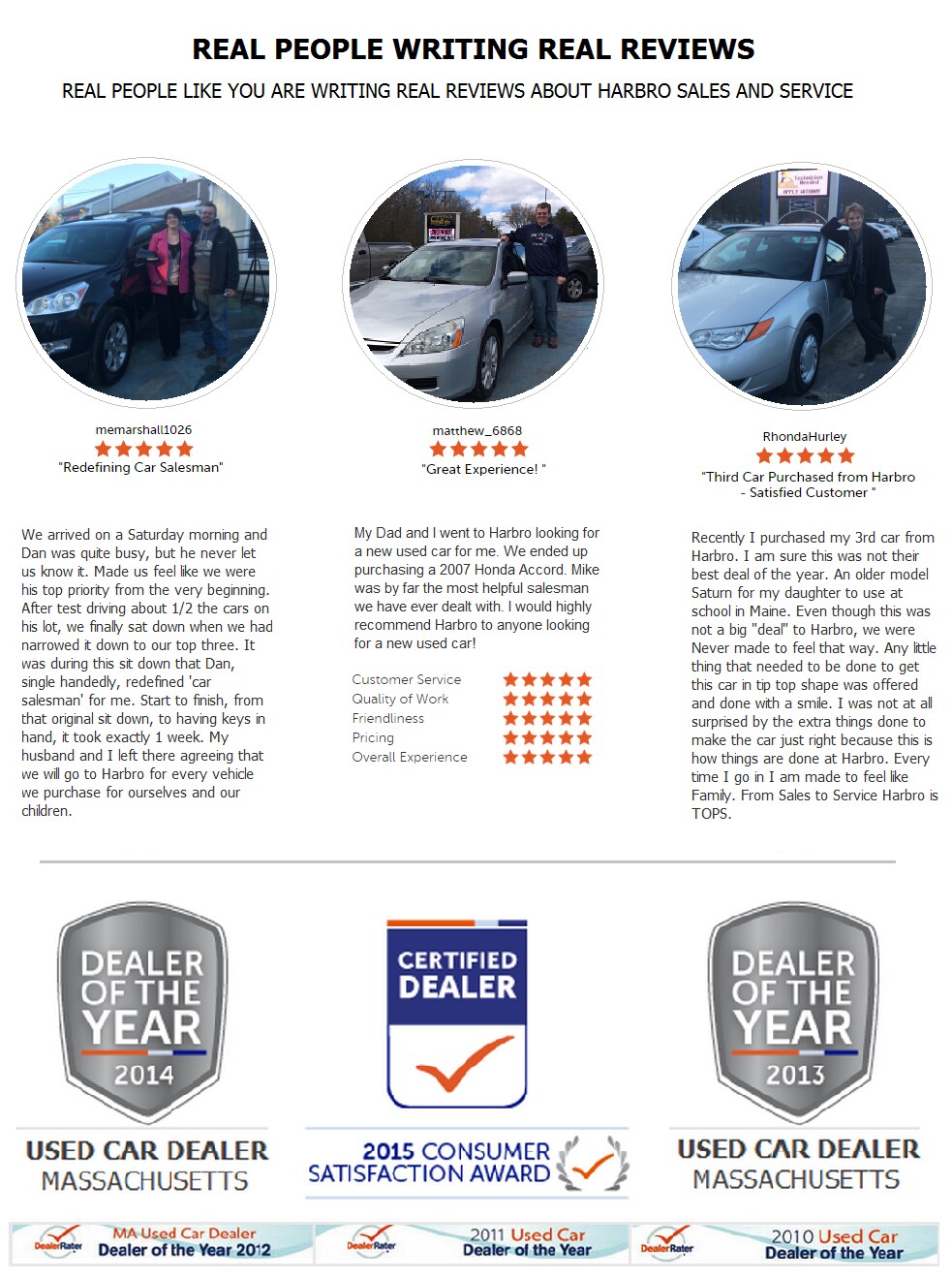 Home of the 30 Day Buy Back Guarantee
Harbro Auto Sales and Service is a used car dealership in Whitinsville, Massachusetts with a second location in Webster, Massachusetts. You can visit us any
time at carjoy.com to view our inventory of certified pre-owned cars and trucks. The carjoy domain is just an easy way to remember that you can have an enjoyable experience in the Worcester and Milford MA area.
We distribute our used vehicles among the Worcester area including Whitinsville MA, Northbridge MA, Webster MA, Douglas MA, Sutton MA, Uxbridge MA, Hopedale MA, Mendon, MA, Bellingham MA, Upton MA, and Grafton MA. 
We offer a great selection of Massachusetts used cars, used trucks, used vans, used SUV's and used crossovers. Apply Online now for auto financing or give us a call today!
Location 1: 546 Providence Rd., Whitinsville MA, 01588
Location 2: 103 Worcester Rd., Webster MA, 01570