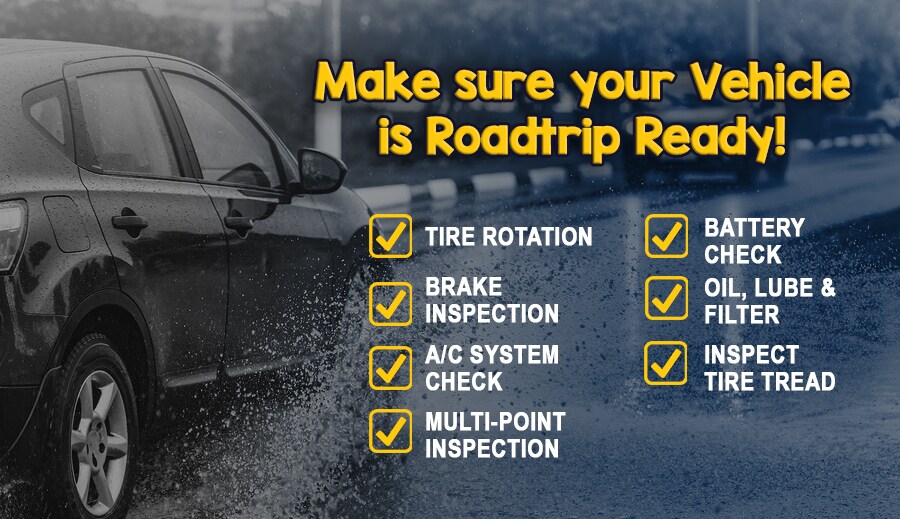 Did you know that Massachusetts state law requires that headlights and taillights be turned on when windshield wipers are on? The heat of summer is finally giving way to copious amounts of rain, and as you head out on the open road for your summer travels make sure to turn your lights on and pay attention to these other important summer travel tips.
DON'T TREAD ON ME | Pay attention to the tread on your tires. Tires can lose their footing long before they're worn out. Worn tires can be deadly on wet roads, where the grooves aren't deep enough to channel water out from beneath the tread. The result is hydroplaning, where the tread skims the water's surface and the vehicle no longer responds to the steering wheel. Wet-weather braking and snow traction also decrease as tires wear.
GIMME A BREAK | It may not be something that is always top of mind when driving your vehicle, but your vehicle's brakes are one feature that should always be in top working condition. Have you ever heard a high-pitched screeching sound when you applied your brakes? That's a small metal shim, called an indicator, which is giving you an audible warning that you need to replace your brake pads. You should be aware of this sound (which is loud enough to be heard while the windows are up, but not necessarily loud enough to be heard over the radio or air conditioner). If you hear it regularly, quickly make an appointment with your mechanic.
FULL OF HOT AIR | Though many vehicle owners think they need to recharge or "top off" their air-conditioning system with refrigerant on a regular basis, such as annually, that's not the case. If the air conditioning stops working (but the fan continues to blow warm air), a leak in a hose, connector or other part of the system is probably the culprit. During the winter, you may notice that the defroster isn't clearing fogged up windows, and that also is a sign you have a leak. Most defrosters engage the air conditioning to dehumidify the air. Make sure your A/C unit is recharged and that there are no holes or leaks in the system. You don't want to get caught in traffic for hours in the summer with your A/C system blowing hot air in your face.