Buying a car is one of the largest financial purchases you can make and getting a loan through a traditional car dealer can be one of the least transparent financial transactions you go through. One particularly murky practice is dealer interest rate markups — hidden, discretionary costs added to the loan. At Harbro Auto we don't believe in these practices or gimmicks. That's why when you purchase from us, your buying process is hassle free and includes no interest rate markups, saving you thousands.
The lowest price doesn't mean the best overall purchase. Typically if something looks too good to be true is usually is. That's why knowing a vehicle history and getting a vehicle history report is so important.
When purchasing vehicles at auction as many car dealers do, we have the option to purchase clean vehicles or damaged vehicles. For many traditional car dealers, to advertise the lowest price on Internet (what the consumer is searching for) they will buy used vehicles with flood and/or frame damage. Meaning that those vehicle have either been in an accident and/ or natural disaster. Some may even buy salvage structural damage vehicles. They will then take these vehicles and then pass them off as good vehicles. The cost to those dealers can be as little as $4,000 for as many as three vehicles. The cost to you is much greater.
Although these vehicles appear to be fixed and potentially look good, most have had major damage, compromising both the structure and integrity of the vehicle. Some are even deemed totaled by the insurance companies, and body shops will fix them up and resell them back to the public. Typically these are late model vehicles, and particular favorites because they still "hold a high book value," and the dealerships can attain a high markup on their investment.
Here is a view at what a local competitors vehicle history report looks like on a late model vehicle that was purchased under such circumstances: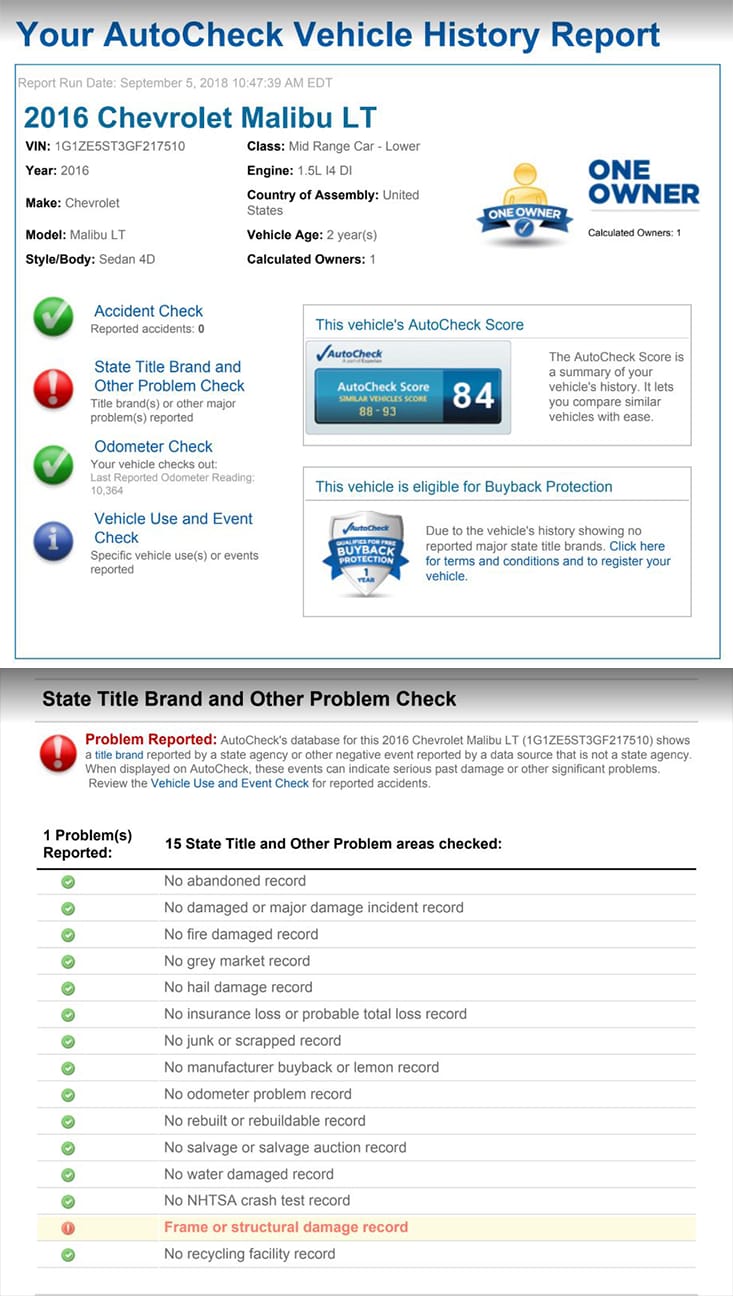 Harbro Auto does not purchase our pre-owned inventory in this manner. We only purchase vehicles with clean history's. Furthermore we fix and repair any small items that need upgrading ie: brakes, tires, filters etc, before the vehicle goes to market.
We are also so confident in our inventory we back it up with a
30 day satisfaction buy-back promise
and an extended warranty program. With over 15 different financing options we're proud to offer our patrons quality interest rates that are not marked up at the end of the day on your purchase and sales agreement.
Here is a look at a Harbro Auto Vehicle History Report: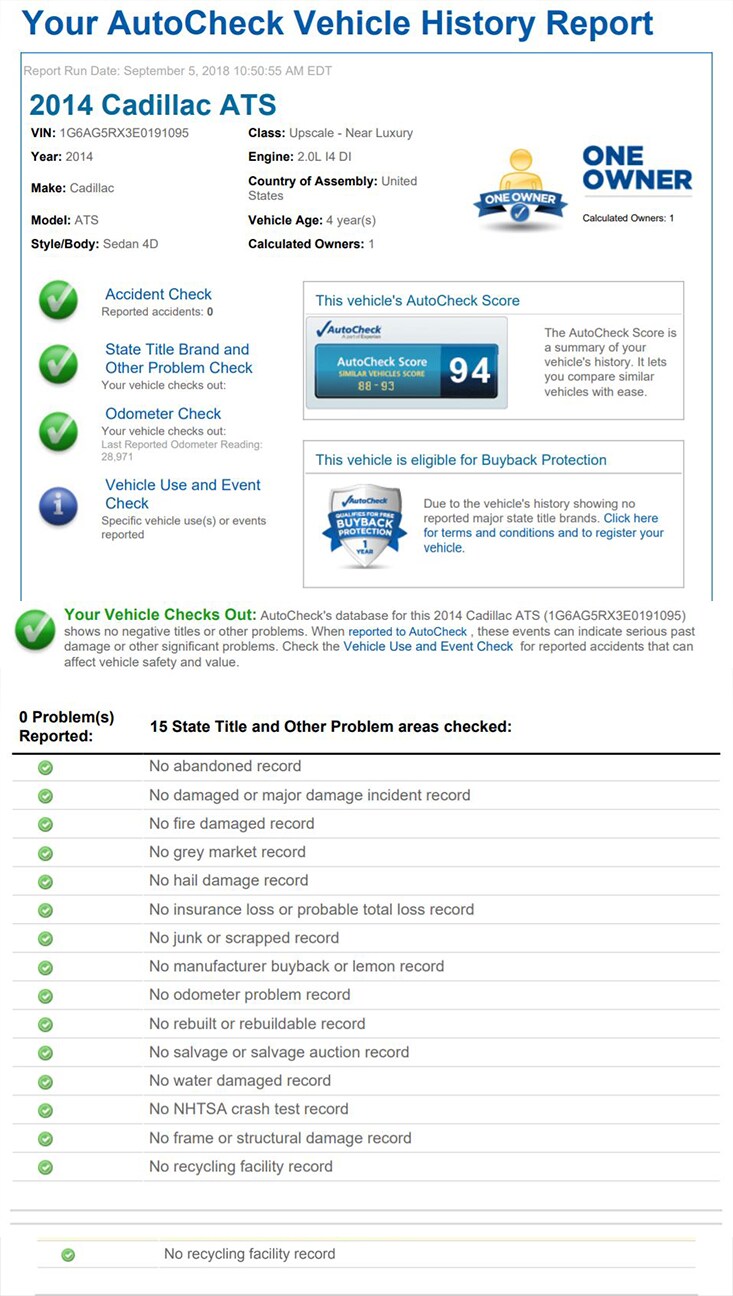 The truth of the matter is simple, the overwhelming majority of dealerships practice deceitful tactics that are designed to pad their wallets, while trying to put on a charade of a "good deal". At Harbro, we want to take a different approach. We actually want to help. Our mission is to try and change the industry for the better, and help the customers that walk through our doors.